Sentenced To 3 Years In Jail For Refusing To Pay Restaurant Bill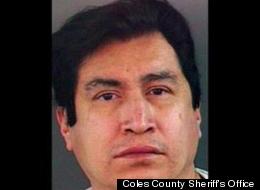 Police say a man in Charleston, Ill., ordered a lush meal -- complete with appetizers, steak and lobster and drinks -- at a restaurant, and then refused to pay the $70 bill.
Malabehar, 47, plead guilty to stealing from the restaurant on April 4, less than a month after pleading guilty to stealing from a different local restaurant, the Journal Gazette & Times-Courier reported.
"He ordered a filet, snow crab, lobster pinches, snickers pie, two shots of rumple minz, and a Mike's hard lemonade," a spokeswoman for Alamo Steak House told ABC News.
Though thefts of that amount are usually misdemeanors, Malabehar was charged with a felony because of his criminal history. According to CNN, his record includes 13 convictions for theft or burglary and about 70 arrests for theft.